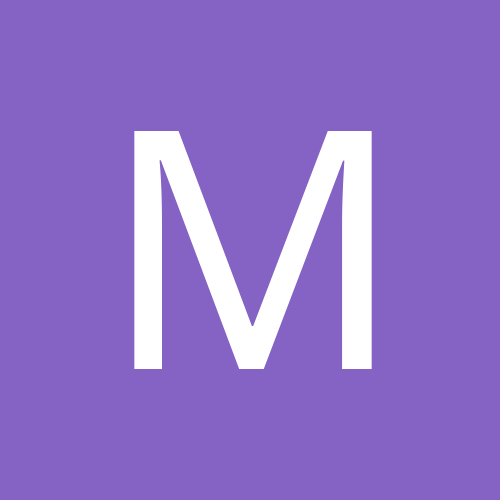 Content count

5,485

Joined

Last visited
Community Reputation
0
Neutral
The only '64 Stude I kept for any length of time was a pretty nice 1964 Avanti...........Avanti Red, black interior, R1, automatic......It looked a lot like one of the Allstate 'giveaway' Avantis.

Hey that's real interesting, and I'm glad its in the hands of an Avanti fan!......I didn't own RQA0298 for very long, but I remember it as a nice car! I sold it to a Studebaker fan from Cornish, Maine...He was an air traffic controller as I remember. The factory color on it was Cadillac "Tropic Green Firemist"....very pretty!.....Are the Toyota Supra front seats still installed in it?....I replaced the original front seats which were quite tired. The original factory seats were unusual, and I've never seen another Avanti ll with this setup....A 'high back' bucket seat on the driver's side and a 'low back' bucket seat on the passenger side....VERY strange!! ( I believe I still have them) My wife and I head up to Lake Sebago two or three times a year. (during the summer)...Perhaps we can stop at Naples in a few months and check out my old baby!....Take care, Ed

YIKES!...OK, I must have been thinking of the '63's!!....fact is, I could use a little 'brush up' on '64 Lark-Hawk facts I never have owned either of that year....except for a '64 Daytona full package Super Lark (very rusty) which I purchased for the JTS engine that I sold to a friend who wanted to replace the R1 in his '63 Avanti......(Still have the Stude AM-FM that came in that '64 Daytona though!

ANSWER....False!..(Factory Avanti Paxton blowers start with the prefix "MS")

ANSWER... According to a letter from Studebaker dated 1/8/63, axle ratios offered with the R3 'engine package' ranged from a high of 2.53 to a low of 5.38 (WOW! talk about a stump-puller!)

No, I didn't have that one.....but it works for me! The other four which I had are................ 1)impact absorbing fiberglass body. 2)Red instrument lighting. 3) Rag joint separating steering box from steering shaft. 4)Shielded headlamps.

Yes, I guess the board didn't have much use for the race cars, as they let Andy donate three of them (that I know of) to the following museums...... 1) # 56 Jim Hurtubise 1963 1st lap leader..to Indianapolis Hall Of fame Museum. (car built 1962) 2) # 9 Bobby Unser four wheel drive Ferguson (1964) ..to Motorsports Museum in Novi Michigan. (built 1964) 3) # 75 Art Malone 'Tired Iron' 1963 Kurtis-Kraft..to Talladega Speedway Museum, Alabama. (built 1956)

Front cover of 'Turning Wheels' Vol 10, #4 (Apr '78) shows this historic photo! Anyone else might remember which of the 'production line' R3 Avantis this was?

He purchased the NOVI race cars & equipment from the Granatellis.....The board of directors flipped!!

i did not have this one... I'd guess a GT Hawk's bumpers would be as thick as an Avanti's......However, you score on the rubber inserts!....I didn't have that, and neither did Hawks or Larks!!

You are thinking good!....answer...TRUE!

Out of the following four 'production line' R3 Avantis, which one was taken to the Bonneville Salt Flats, (on a trailer--by its private owner), for a nostalgic picture taking session back in 1977? 1) R5237.......2) R5546....3) R5593......or.....4) R5625

Yes, I don't think the Avanti's bumpers were any thicker than the GT Hawks bumpers were, although the Avanti's bumpers may actually be a bit thicker than the Lark's! Anyway, the Avanti's bumpers are A LOT more sturdy than the rubber bumper covers we see on most of today's passenger cars!