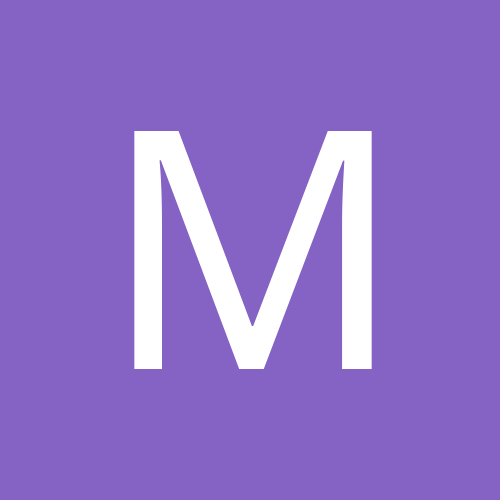 Content count

4,849

Joined

Last visited
Community Reputation
0
Neutral
Yep, it sure is....I was surprised at that myself last week when I sliced open a rusty '62 GT Hawk driveshaft and found it hugging the inside of the tube......Frankly, it looked like an oversize toilet paper spindle!!

What a nice show!....I was pleased to see many of my long time Studebaker friends, and met some new ones too! ....including someone from this Avanti Forum! (Arkus) There were more vehicles entered into the Avanti class (12) than any of the other classes....All really nice Avantis, ranging from an early (63R 1097) Avanti red supercharged model to a low mileage and like new red 1989 Avanti coupe. We took the 1983 'Tapestry Red' daily driver Avanti, which turned the heads of a few folks that remembered that just a year ago it sat at about the same spot on the show field painted all white! I took several photos and I'll try to post them soon.

Boston area Avanti owners!!!.....Don't forget about the SDC Ocean Bay Chapter's annual 'OCTOBERFEST' this weekend (Sunday, 22nd) to be held, as usual, on the lawn of the historic Museum Of Transportation, (Larz Anderson Park), in the town of Brookline, Massachusetts. The weather is supposed to be GREAT!, which means they'll be a nice turnout of Avantis of all years there! (As well as many beautiful Studebakers and Packards.) Hope to see you all there!! ( Event runs from about 10AM till 3PM)

Hey, I'm glad that you're happy with this conversion....I probably wont make the move till next spring....in the meantime I'll be rounding up necessary parts. I too will pull the engine/ auto transmission as an assembly....The engine in my Avanti hasn't been touched in 25 years, and it probably could at least use an oil pan cleanout and new rear engine oil seal. One modification I'm thinking about making is going with a hydraulic clutch release bearing kit....Jegs and Summit offer these for the T-10, and although they're a bit 'pricey', they supposedly provide much smoother clutch action.....And I was never very crazy about Studebaker Avanti factory mechanical clutch linkage, as I've had to repair/beef-up a few of those units in the past, with varying degrees of success!.....Take care!

Wow!.....Did you purchase that primed Avanti body that was sitting on the car trailer?....From the look of the dashboard, it appears to be a '64 model?

Thought this one might be a toughie.....but you got it!!

Mechanically speaking, where in the Studebaker Avanti driveline did Studebaker make use of a considerable amount of cardboard?

I just today received some rather rare 1963 Avanti parts from Bob Kline (the fellow who owns the eight Avanti parts cars in PA.) These parts were priced fairly, shipped promptly, and packaged up very securely! I highly recommend folks get in touch with Bob for that elusive Avanti part they've been searching for! ( Bob's e-mail is..........bobsmuscleiron@gmail.com)

Good suggestions on the driveshaft!.....I really don't want to deal with a possible driveline vibration later on as a consequence of using a 'tweaked' 55 year old shaft!

Well, I guess I've talked myself into converting my '63 Avanti (63R1379) from Powershift to four-speed manual transmission! I'm a bit hesitant to do this, as there's really nothing wrong with the automatic trans that's in the car now, however, I've always 'yearned' to own an R2 four speed Studebaker Avanti! Acquiring a Studebaker four speed setup from a '62 GT Hawk parts car has set the wheels in motion......I sent the flywheel out to be re-surfaced today, and will contact Dave Thibeault soon for a new clutch assembly & release bearing......also possibly one of his 'top shelf' Hurst Competition Plus Avanti shifter kits! If anyone out there has an extra Studebaker Avanti (or 109" wheelbase Studebaker Lark) four speed driveshaft, I'm interested!

Finally had time to install one of the new front seats in my 'Everyday Driver' Avanti yesterday!

Had today (Columbus Day) off from work, so this morning I picked up the 289 Stude engine & four speed setup......The T-10 looks good inside! Spent a few hours cleaning everything up.

We love 'Barn Finds!'......Is your Avanti an automatic or a four speed?