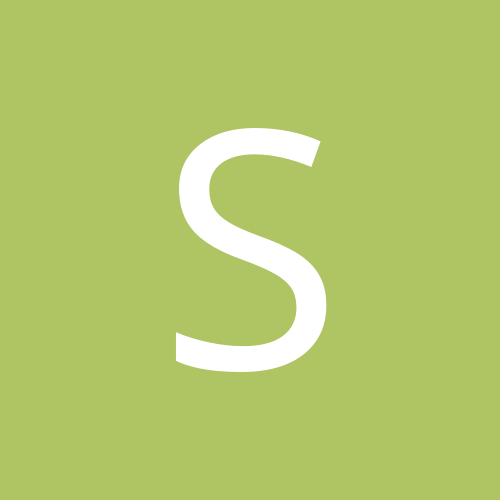 schuyler
AOAI Forum Members
Content count

66

Joined

Last visited
Community Reputation
0
Neutral
Profile Information
Gender
Location
Interests

Corvette, Avanti, Bicycling
Thanks for the info, Billy. P205/75R15 it will be!

Does anyone use Radial 15" tires on their Avanti? If so, what size fits? Thanks!

So, when did they start and end offering the console plaque? Thanks!

Will 7:75 X 15 radial or bias belt tires on a stock rim fit on to a 1963 Avanti wheelwell without rubbing or when turning? I believe the 63 Avanti came with 6:70 X 15. Thanks!

Wow, what a great forum. So much knowledge coming from Avanti aficionados from all over the U.S. Cal. to N.Y., to Texas, to Mass., and to Wash. Thanks

I have a 1963 Avanti ( R-2318). It has the larger 3EE Battery that is not sealed. Although the battery works fine I want to put a battery "maintainer" on it as the car sits a lot. Will a battery maintainer "boil" the fluid in the battery? Thanks!

FYI, our Studebaker Avanti has made it into the press again! The 9/18/2017 issue of Autoweek ( page 13 ) has a article about Avanti's" market pricing. It goes into the 70K, 99K, and 126K sales of Avanti at Mecum and private transactions. It says " Is Avanti finally having its day in the sun? " Great press for us Avanti owners. Thanks Raymond!

So what is the round "foam pad" in the center of the underside hood insulation? Was it used on R1, R2, and R3? Did it come that way from the factory? Did not see it in the factory parts catalog. Does a vendor have them? Thanks

FYI, for all of you ardent Raymond Lowey fans, the October/2017 issue of Esquire magazine ( page 36 ) has a story about the Le Creuset casserole dish. Its a short history of Raymond Lowey's design work. Bona Petite!

Try either Reliable or Passport. Goggle them to get to their site and all of their details. They both are independants.

Lancer Welcome to the Avanti world. Over the years I have used several of the major carriers with great success. They were on time, courteous, did written inspections, where very careful with the cars, and all of the major carriers were priced competitively. All of them used inclosed semi trucks and delivered the car to a near by shopping center as I live on a cul -de- sac. Look for their full page ads in Hemmings magazine. On the other hand I sold a very nice car to buyer who arranged their own shipping and must have "lowballed" the price. The carrier did no inspection, was late, used a roll-back, tried to drive the 50 year old car up the roll-back, and they used the roll-back to transport the car to some other carrier 150 miles away. I took pictures of the process so the buyer could see how they operated. I understand it is expensive but as they say "you get what you pay for". Good luck!

Thanks Regnalbob for the info!

Good morning! Can anyone tell me the original factory dimensions of the 63-64 Avanti Chrome exhaust pipe tips? Total length? Inside dimension at pipe? Outside dimension at end? Also, how did they attach? Thank you!

Last night (Cal. time) as I was watching the TV show "Pickers", the boys went to a property that was FULL of NOS Studebaker parts. Perhaps some of you know this man? He's maybe in Indiana? I mean a LOT of NOS parts! The property owner said he had the opportunity to buy a huge lot of Studebaker parts many years ago. He also had quite a few Studebaker cars and trucks. He even had a Studebaker COE truck and which he claimed that Studebaker was the first to have COE trucks. In one of the many sheds he had a Studebaker pedal car. It was missing parts and had dents, but it sold for $1,000 ! In another barn he had a 1963 Avanti. It looked like it was turquoise outside, maybe fawn inside, and automatic. The paint was faded and the front end had been damaged. When asked the value of the Avanti, the owner said 50 to 60 thousand. The show was a great episode for us Studebaker fans. Its always good to see our Avanti's get a little notoriety.

Because of a total blunder on my part I needed a Air Cleaner lid for my 1963 Avanti R2. My original was "flash chrome", and about 6 3/8" in diameter. Replacement OEM R2 lids are almost impossible to find. There were not a lot of these lids for supercharger air filter cans made. So, I searched with vendors, E Bay, and Goggle to find a replacement. I ended up getting a aftermarket air cleaner assembly marketed by Spectre Performance. Their part # 4780. I used just the lid part. It is chrome, fits the smaller diameter of the filter element, and looks very similar to the original. It turned out to be a good substitution. I got mine at Pep Boys. In case you need a lid or just want to "shine" up your engine bay, give it a try.