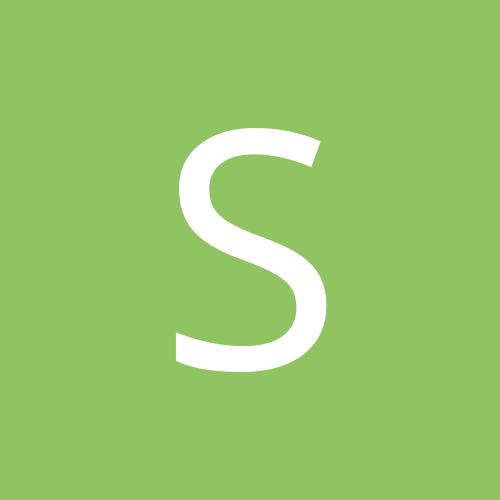 studegary
AOAI Forum Members
Content count

671

Joined

Last visited
Community Reputation
0
Neutral
About studegary
Rank

AOAI Forum Member


Birthday

August 4
Profile Information
Gender
Location
Interests

Studebaker, Avanti, other cars, large dogs (Leonberger)
I am thinking that you may mean when the paint is rubbed off of the body line at the widest part (where most Avanti IIs had a rub strip).

Change the S/C fluid and then see how it operates/sounds. I assume that it is hooked up and running/free and smooth turning.

Perhaps something that the business school at Stanford undertook.

Cover/protect the paint/finish on the hood/cowl and the dash.

Yes, the base MSRP was 45% higher than the base dealer cost.

Correct! I just wanted to throw a trivia question in because there has not been any recent activity here. It is now hard to believe such a low price (compared to recent pricing of cars). Also, a big percentage of markup to MSRP.

As of Oct. 1, 1962, what was the base dealer net price for an Avanti? Hint: The total advertised delivered price at that time was $4445.00.

I know that this is not your picture or work. Please do not lift an Avanti in the manner depicted in that picture. With that type of lift, extend the arms in to lift under the frame.

Your message states S/N 2716 and your profile (under your name) shows "Vin 4716".

Not that it matters with your "problem", but my records show RQA 0354 to be a 1970 model (it may have been built in 1969).

Yes, I know of the chassis changes in Corvettes. I also know that Avantis were built on five different chassis between 1963 and 2007.

Of course there wouldn't have been a 2007Avanti if there wasn't a 1963 Avanti. My response was counter to your claim that Corvette clubs didn't count as being based on one model because they had different bodies over the years. My point was that Avanti also went through similar changes during the years.

AOAI is NOT devoted to ONE sixties model. AOAI encompasses 1963 through 2007 Avanti models. What percentage of the 2K membership owns 1963 - 1964 Studebaker Avantis? The 1969 Dodge Daytona may be a similar number (at least based on percentage of production).

As I said earlier, as usual, your definitions are what makes the difference in what you deem to be a correct answer. The Classic Thunderbird Club has 5600 members and the National Corvette Owner's Association has approx. 18,000 members. Of course there are other Corvette and Thunderbird Clubs. These are just two examples. The last that I knew, AOAI had about 2K members.

I believe that the difference is in the springs and their condition. Also, what weight is on the front end changes the height - supercharger or A/C vs. neither.