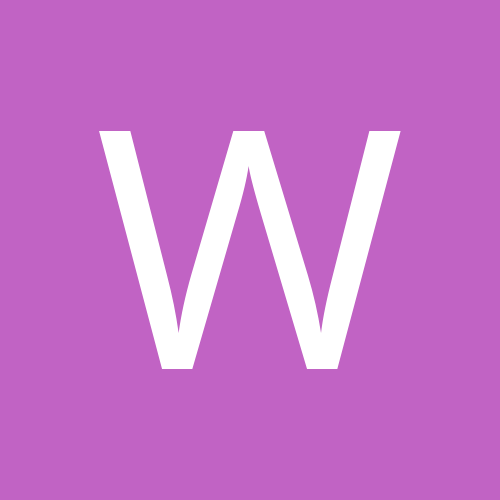 wapanzica
AOAI Forum Members
Content count

43

Joined

Last visited
Community Reputation
0
Neutral
Yes. It was the GT and the Corvette breaks were used. They have been changed over the year and I am not sure what they are now but they are no longer C4.

My 85 originally came with C4 Corvette breaks.

John, I could use copy 103 - Spring 1998 Thank You Bill

John, I would like issue #103, Spring 1998 if you still have it. Thanks Bill

Looking at pulling the window motors out of the GT in reinstall the crank windows (race cars don't have power windows ). How fast do you need the new motors? Bill

Bob Henning from the SDC and a Trustee of the SNM gives a great breakdown on the how and why the meet was held in May. The following is his post on the SDC forum: If you know anything about the Michiana Chapter, you know that they have a strong group. Its a mix of veterans, and new members and we value each and every one. That Chapter has more experience putting on International Conventions more than any other because of its location. However, even that strong of a group cannot possibly do an International and a May Meet in a close time frame. Remember, our May Meet each year is often larger than non-South Bend International Conventions. We tried in 2012, and it burned people out. Add to this the fact that vendors didn't want to travel to South Bend twice in one year (I certainly see their point) it hurt our May Meet, resulting in lost revenue. There are just too many moving parts, and let's face it, we are all volunteers. If we give up the date in May, even for one year to do an International, there are 3 organizations that are on a waiting list if we cancel. We won't have the Meet that has been going for 36 years in South Bend. We can't do it in June as the Fairgrounds dates are completely booked, along with hotels for other colleges and universities. After that there is a black out for the assembling of the July Fair. After the Fair is over, the dates are filled, or blacked out, and that puts us into August, when no one wanted a Convention, its too hot. After Labor Day, assuming we would have one that late in South Bend, there is a small Catholic University in town that has a football team most have heard of, and hotels and rooms are booked years in advance even on the weeks of away games in preparation for home games. There are no other venues in the immediate South Bend area that can handle 2,500+ people coming from the public on any given day, as well as the unique needs that we have for vendors and participants, as well as camping which is a whole dynamic in and of itself. To do it any further away would result in even more complaints from people because of the distance between the host hotel, and the other venue. In a recent survey the vast majority of members did not want to have an International Convention in the Summer. I hope all of you participated in that Survey. It had a huge amount of members participating as many have pointed out. It is also interesting to note that after the International held in South Bend in 2012, as the Co-Chair of that event, I took a huge amount of emails from people, and way too many phone calls and letters, complaining that we shouldn't have done the Meet in the heat of Summer. So, rock and hard place. As a perfect example, I ran a half marathon in Arizona in February. Does it rain there in February? Not usually. It's beautiful and the desert is green. I was looking forward to running in the sunshine in the desert and not have to wear a jacket. If you think it was cold at our recent event, try running outside in February. What happened? It rained the entire race day, and not just a sprinkle, a downpour for both days we were there. I wore a jacket the entire time, but still had a great time! Mother Nature can be inhospitable no matter what the time of the year, and locale. As we tweak and fine tune this new format, please remember, it is designed for current members to have fun/save money, recruit new members, and make it easier for a chapter to host a Convention in a non-South Bend year. It is also designed to not lose money like many recent ones did. Like others who have posted, I would urge you to participate in the upcoming survey, especially if you came to this one. Remember, only 1 day was taken out of the Convention, and it was pretty much a dead day. No offense here, but if you usually come to a May Meet in South Bend and didn't come to the International Convention because it was in May, I simply don't understand. You missed a tremendous 4 days of teamwork, special events, and a superior promotion of this Club, and Studebaker in a town that a couple of generations ago didn't embrace Studebaker at all. Wow, that was long. Thanks for reading this far...