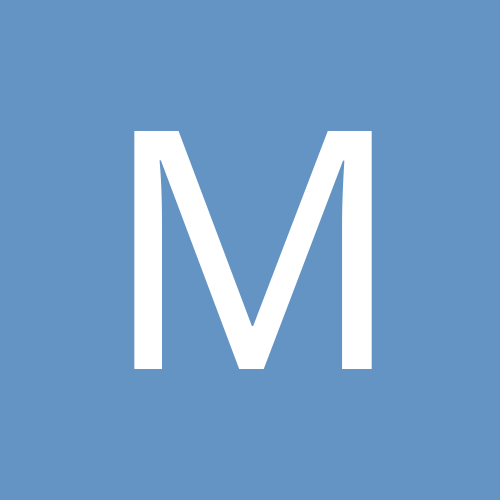 mvpfrank
AOAI Forum Members
Content count

19

Joined

Last visited
Community Reputation
0
Neutral
Thanks for taking time to reply & photo. I actually met John & got the code also. My car doesn't need a complete repaint yet! Pic below.

Turner Avanti Deluxe Front Disc brake conversion kit. These kits go for $660 + Shipping. Which includes, new rotors, new pads, new grease seals, new bearings, new brake hoses, and all brackets and necessary hardware to complete the installation of this kit. This kit was new & installed on a 1963 Avanti. The car was put in storage and never driven. It's been somewhat exposed to the environment & that's the reason it's not shiny new looking. You can have it for $450 + Shipping

Sorry but I have someone that is supposed to be coming Sat morning. If that falls through I will let you know.

Sorry I wouldn't be interested. Maybe if you find someone to come down we can load it. It's in a spot where I can get a lift behind it. It could be loaded in less than 30 minutes.

Hi Jack, Unfortunately this was covered but then he got cancer & suddenly passed away. The wife let everything sit for 5 years because obviously she didn't know. Sad situation. Hello mfg, Unfortunately I'm slightly disabled & need help at this end setting up lift & loading. My college age helper left for college yesterday. What town are you in?

1963 Avanti Partial Engine FREE!! I was told it was sitting out with a cover for 6 years. What you see is what you get. Except I will be removing the Bell Housing & Torque Converter. Must be picked up in Tolland CT 06084.

I was told it is an R2 because of the vacuum port. I forgot to put the part number in. 1557144

1963 Avanti Automatic Transmission with Bell housing & Torque Converter from engine in 2nd photo. Can't verify operation but it did have clean pink transmission fluid coming out of it. $250 or BO. Prefer local pickup in Tolland CT.

1963 R2 Intake Manifold. No cracks or broken ears. Part # 1557144 $200 or BO. Prefer local pickup in Tolland CT but I can get a quote for shipping for a serious buyer.

Thank you for the tip. I will look into that source.

Looking for where I can get replacement white plastic rollers that go in the tracks. They mount on the regulator arms that go into the tracks. I see a lot of similar ones but not like the original ones. I can ad a photo tomorrow if necessary.

Thank you for the info. Unfortunately I don't have a glove compartment. I will follow up with your suggestions.

Please note the photo below. It is in the Burgundy family. I went to my local NAPA to get some touchup spray but their books have every other car brand except Avanti.

Thank you very much! I also want to thank everybody for all the help on my 87 Avanti.!

Thank you, I will check into this. If anyone else has some different idea please reply.