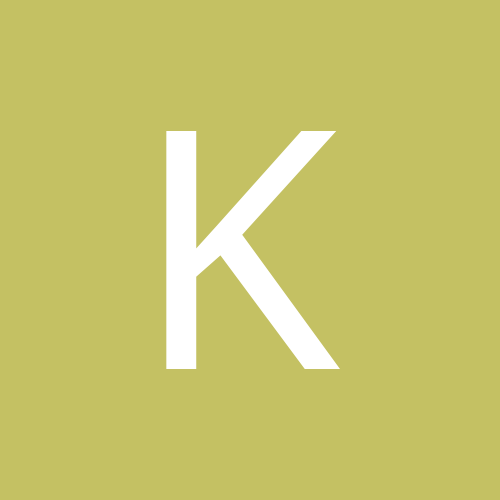 Kevin Preston
AOAI Forum Members
Content count

2

Joined

Last visited
Community Reputation
0
Neutral
Hey folks, Thought I would share my experience. Just got our 1980 Avanti II back on the road. Not registered since 2011 due to brakes getting gradually so bad that the car was unsafe. So I replaced EVERY brake component in the car, cleaned the wires the best I could, had a whole new exhaust put in to replace the "swiss cheese" pipes and mufflers (all original, I saved the chrome tips) and now working on a lot of misc. stuff. Years back I was taken for a ride for a 134A AC conversion. Guy didn't know what he was doing. He replaced a hose without a fitting on one end of the high pressure side and when it blew off it tore my original hood pad. Glad my face wasn't there. Anyways, I wasn't real broke up about it as the old hood pad was very weathered. So for the past 10 years I just had no pad and ugly remnants and old glue on my hood underside. Just today I replaced it. I had kept the old pad in the event of eventually getting a new one so I could verify fit before putting it on. Fortunately, the pad from Studebaker International was quite nice. Here is a key--the listing said that it was for 63 to early Avanti II. Mine is not early, but it fits exactly. I was able to retain the original foam part in the center. Made for a great orientation point during fitting. Old pad... New installed pad

Kevin Preston replied to mfg's topic in Avanti Pub

I remember the day. It was Denver, Colorado. 1970. It was a white Avanti, you know the white, like a cloud color but this was like no cloud I ever saw. There it was, parked alongside a radiator shop, or maybe an auto electric place or an alignment business, it was always that kind of place that seemed to attract this kind of a car; they would be on the side or in the back, patiently waiting for someone or something. Sometimes they never moved, and years later the place goes away along with the cars, and you wonder, what happened.... A DAF, or Simca, or ancient Renault, an Arnolt-Bristol under a torn tarp, a Bradley GT with a Porsche motor that never ran, the kind of place that maybe had a "Muffler Man" standing tall outside; those places always had these cars Of course, it was in better shape than the rest, someone loved it--maybe the owner got it for a song--transmission blowout--financial blowout. I asked my dad as my stare went from the tail to the amazing front end--Dad what is that? And his reply, that is an Avanti son! It was no bubblegum baseball cards, or Eldon slot car racing, or GI Joe adventures for me after school the next day, it was library time and a book called World Cars or something--Every make had an entry, and of course, there was the famous slanted picture of another white Avanti, and I was more amazed than when I found out that Checker made regular cars, or that Porsche and Volkswagen were related, or that there was a GTO Ferrari and not just a Pontiac. It needed no explanation for what it was, it was simply that, an Avanti. My mind flashed back to that for years, the grey sky day, the white building with the whiter Avanti, it sitting there, passerby's not knowing what was right there, that car that looked like nothing else and I got to see it and I knew where it was, and what it was. That's the first time I saw one.