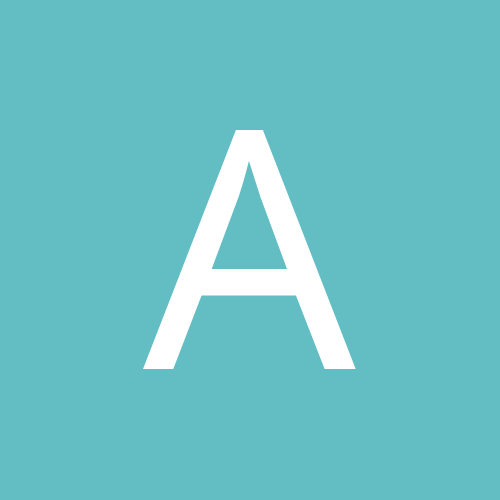 Avanti83
AOAI Forum Members
Content count

602

Joined

Last visited
Community Reputation
0
Neutral
Welcome, a couple of thoughts. Bob's site lists the previous owner back to 2003 so you might start with Googleing them. Secondly there is a vin listed and it should also be on your dash. Try Carfax to see if any other owners, original dealership, etc are on there. Bob

I posted this on the SDC forum so I thought I'd add it for the AOAI folks. http://forum.studebakerdriversclub.com/showthread.php?103182-Avanti-rear-quarter-window-rubber-reinstallation

I think you'll be pleased how well the seats will cleanup but the carpet, probably not so much. The dash doesn't appear to be cracked seriously so it might be salvageable. Good replacements are rare and the repos haven't been made in a while. SI made them a while back but they are gone. A good upholstery shop can cover it and make it look very nice. Carpet is available from several sources but may not look exactly like the original. I'm curious how original you wish to keep it. Concourse or Driver quality. Bob

Welcome aboard Ron. Best luck on the best looking of the Avanti's. Keep the pictures coming. I know the name from the SDC forum but the best sources for Avanti parts are Myers in Ohio and Nostalgic Motors in Wixom, Michigan. Dan Booth at Nostalgic bought out the Avanti Motors in the end and is a great source of parts and advise. Forward (as they say in Italian) - Bob

It's become very difficult to find the dual knob types that will fit the opening you have. Four suggestions: 1) Go to Ebay or your local swap meet and find an old style dual knob NIB that will fit. 2) Google Retrosound and you will find the folks that put newer guts in older cases that will fit. 3) Put a newer unit in your glovebox or under dash. They make generic mounting boxes that will mount the newer receivers in those locations 4) I changed the location of the radio in my 83 like the photo. Bob

Keep an eye on Ebay, a fair number of Avanti's are offered there.

This is a link to the SDC site where I posted a writeup on the progress I've made on the 74 Avanti. Bob http://forum.studebakerdriversclub.com/showthread.php?102969-1974-Avanti-Interior-Upgrade

Go to Ebay, type in "Avanti R2 supercharger" Click on an appropriate item and go to "Completed Auctions" It will show all the items auctioned for the last 90? days. You not only find the one you asked about. http://www.ebay.com/itm/Paxton-Supercharger-Air-Cleaner-Bracket-Studebaker-Avanti-R2-R3-63-1963-/362070593888?hash=item544d16d160:g:vCIAAOSwWE9ZkfZA&vxp=mtr but also a bracket that sold for over $3000. Like this http://www.ebay.com/itm/Paxton-SN60-Supercharger-Studebaker-Avanti-R2-R3-NOS-Supercharger-Bracket-NEW-/172852401195?hash=item283ece542b:g:GA4AAOSwCCVZrhAo&vxp=mtr

Red is an unusual color for a non-primary power wire so I'll say false.

Since the entire frame is 'questionable' I'm thinking of cutting my losses (so to speak) and chuck-it-in. I'm 71 yrs old and getting tired! I still think before you cut your losses you should look into getting the frame replaced or repaired. Otherwise, I think you are leaving a lot of money on the table by "cutting your losses". I'm 74 and before I'd essentially give the car away, I'd be sure what the cost to repair vs selling the damaged vehicle was. Personally, I'd just replace the frame in my polebarn but that's possibly not an option for you.

I like the idea of posting on Ebay with a reserve to see the value. My guess it will be minimal unless you hit someone that has a need for your car. Realistically, a quick search of the net shows your car value from about $15,000 and up. With a bad frame, I can't find any but I'd be surprised if it was worth $4-5K. Rolling frames seem to fit from 78 - 88 and have gone on Ebay from $200 to about $1000. You might consider either doing it yourself or finding a local body shop that will do it in their spare time as the difference in value looks to be $10 K or so. Lastly, the frame doesn't look very complicated so you might also find a local weld shop and see what they want to repair the frame. It's interesting that it rusted out as even here in Michigan there are still a lot of those car on the road.

I don't know if this will help but this is what the bare console looks like in a 74 Avanti.

Excellent point, also check the front cross member under the motor mounts. Engine torque plus pee poor assembly practices lead to fractures.

SBC's (350's) of that era were never known for their performance. If you are going to rebuild it, ashcan the pollution equipment and add decent performance equipment. The crate engine is a good idea but if you want to keep the original block and heads, talk to a local rebuilder that is known for performance and spec out the compression ratio, cam shaft, intake manifold and carb. The difference will be a pleasant surprise. Personally, I'd keep the original engine for the next buyer and PM forum member PackardV8 Jack Vines, talk to him about your needs and have him build the engine you will enjoy. Add a 700R4 transmission to the package and drive happy. Or you could go 383 stroker and a T56 6-speed for the gold.